How to take cover effectively – featured in Total Contractor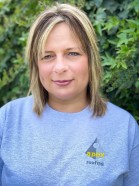 The old adage "prepare for the worst and hope for the best" accurately sums up why contractors have insurance, but the level of cover we require can be a bit baffling.
Ensuring you are insured is all very well and good, but insurance is a vast and complex business with a whole host of "ifs" and "buts" thrown into the mix.
But things can and do go wrong; the truth of the matter is that without the proper back-up a business can go bust in the event of a crisis.
Jackie, alongside Lesley McKee of Alan Boswell Insurance Brokers, outlines the top considerations when it comes to insuring a project. View the article online.